In 1992, extinguishing the fire at Windsor Castle needed many thousands of litres of water. Mould growth, extensive timber decay, and damage to historically important and decorative masonry, plaster and finishes followed.
Earlier consultants estimated at least ten years to dry the building to a level that allowed refurbishment and occupancy. This was not acceptable to the clients.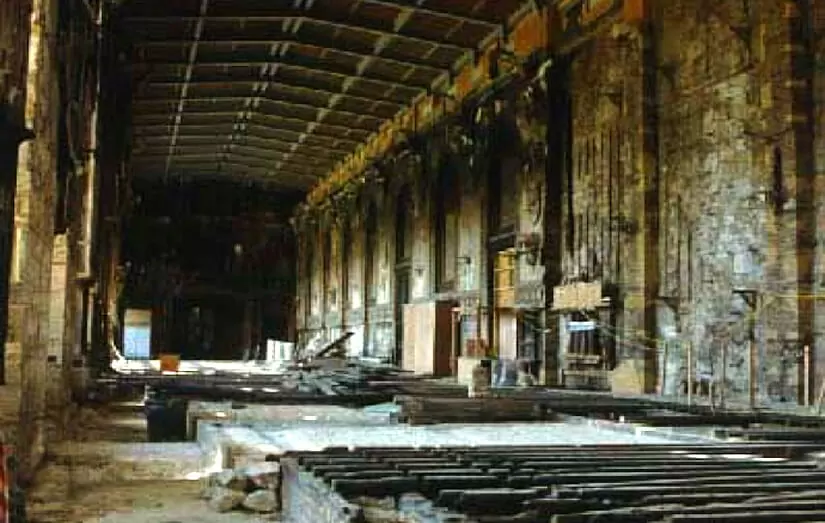 Work undertaken
H+R investigated the distribution of residual moisture and hygroscopic salts. This revealed about five times as much of the building affected by water as damaged by fire. Using an H+R Curator electronic remote monitoring system, we then monitored moisture content in real time at over 600 locations.
This allowed H+R to specify and manage a program of targeted accelerated drying using high capacity desiccant dehumidifiers. We also advised on specialist remedial detailing to allow continued drying after occupancy.
To prevent moisture and salt related problems during or after refurbishment, H+R also investigated and advised on the conservation of timber and masonry.
How we solved the problem
The information and advice provided by H+R helped allow the refurbishment of Windsor Castle as a Royal Palace fit for centuries to come. In particular, it allowed 'just-in-time' project management, and the completion of the project ahead of programme and under budget.
The H+R Curator Building system continues to monitor the refurbished structures at hundreds of critical locations. This monitoring support assists facilities managers, particularly with the many difficult to inspect roof drainage systems.
For more information contact our team on 01483 203221
Or click here to complete an enquiry form or request a call back.